Chancellor's 'plan for jobs'
Investment20/20 is acting as an industry convener for the DWP's Kickstart programme which provides six-month's work placements for young people on Universal Credit and at risk of long-term unemployment.
Whilst coronavirus might not be a threat to the health of our young people it has disproportionately impacted their employment prospects. We are doing everything we can to continue to provide high quality opportunities for young people at this testing time. This includes supporting industry firms who would like to participate by acting as an industry representative group and Kickstart provider.
We have contracted directly with the DWP on behalf of the industry and are the only gateway that is self-funding the placements and not taking Government money.
Our role as a Kickstart Gateway is to enable the industry to participate in this initiative acting as an administrator with the DWP by facilitating the recruitment process with Job Centre Plus. We are further supporting participating firms by integrating industry knowledge and skills training into the delivery of these programmes and providing virtual onboarding and centrally organised development.
Investment20/20 is undertaking this work on a voluntary basis to ensure that our industry is supporting the Government's efforts to address the high levels of youth unemployment.
Investment management firms are participating offering over
This is an opportunity for our industry to respond to the Government's call to help young people, and has the added benefit of driving a more diverse pool of talent into our industry's early career schemes.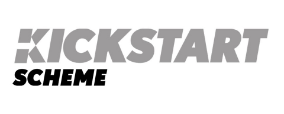 Become a Kickstart partner
Kickstart has a hard stop with the last placements starting in December 2021 so if you would like to get involved and offer work placements as part of the Investment20/20 Kickstart Gateway please contact Jenny Barber, Director of Careers and Talent on [email protected]
Baroness Deborah Stedman-Scott OBE DL
Minister for Work and Pensions
As the Minister responsible for overseeing the Government's Kickstart scheme, I was heartened that at the very height of the second wave in infections the investment management industry proactively stepped up and worked with my team to establish a self-funded Kickstart Gateway. Uniquely for a Gateway the employers participating cover the employment costs, as opposed to receiving taxpayer's support.
I know the Covid-19 pandemic has created a tough environment for many businesses, but with your help as employers, we are investing in the next generation of talent. Creating opportunities across a wide range of sectors, we are laying the foundations for a strong economic recovery. As a result of the opportunities provided through the Investment Association's Kickstart Gateway, disadvantaged young people will improve their chances of progressing to find long-term, sustainable work in investment management and beyond.
The Government's 2021 mission is jobs, jobs, jobs. Together, we will build back better, stronger and fairer. I would like to thank all those taking part and urge everyone to do all they can to help our young people at this difficult time.